He pledged his honor to keep her safe..
Returning home to Cornwall after unspeakable tragedy, Sir Gideon Trevithick comes upon a defiant beauty in danger, and vows to protect her whatever the cost. He's dismayed to discover that she's none other than Lady Charis Weston, England's wealthiest heiress-and that the only way to save her from the violent stepbrothers determined to steal her fortune is to wed her himself! Now Gideon must hide the dark secrets of his life from the bride he desires more with every heartbeat.
She promised to show him how to love - and desire - again...
Charis has heard all about Gideon, the dangerously handsome hero with the mysterious past. She's grateful for his help, but utterly unwilling to endure a marriage of convenience-especially to a man whose touch leaves her breathless. Desperate to drive him mad with passion, she would do anything to make Gideon lose control-and fall captive to irresistible, undeniable sin.
ISBN-10: 0061684287
ISBN-13:978-0061684289
Publisher: Avon
Release Date: Oct 27
Pages: 384
Retail Price: $6.99


ISBN-10:0061795143
ISBN-13:978-1420104509
Publisher: Avon
Pages: 448
Release Date: Oct 27
Retail Price: $7.99
They're battle-hardened, sinfully wealthy, completely unstoppable - and all male: Four officers of the Crown, fighting against a deadly foe known only as the Black Cobra.
************
He is a man who has faced peril without flinching, determined to fight for king and country.
She is a bold, beautiful woman with a scandalous past, destined to become an untamed bride.
Together they must vanquish the ruthless enemy, while confronting the dangers of the heart...
ISBN-10: 0451228723
ISBN-13:978-0451228727
Publisher: NAL Trade
Release Date: Nov 3
Pages: 336
Retail Price: $14.00
For centuries, a mystical family heirloom–the MacDonald clan pin–has been passed down through the generations, helping each owner find her heart's desire.
Dawn Halliday
In Winter Heat, a lost beauty melts the cold heart of a Jacobite warrior… Stranded in a blizzard, Maggie MacDonald is rescued by Highland warrior Logan Douglas. But a tempest of another kind brews when Logan discovers that Maggie has been promised to a cruel suitor.
Sophie Renwick
In Yuletide Enchantment, Isobel MacDonald is spending Christmas at her ancestral Highland estate when she loses her treasured clan pin in the woods. The enigmatic Price Daegan offers his help in finding it—but the stranger's charms are more powerful than she imagines.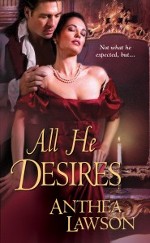 ISBN-10: 1420104578
ISBN-13: 978-1420104578
Publisher: Zebra
Release Date: Nov 3
Pages: 320
Retail Price: $5.99


Self-exiled on the Isle of Crete, an English doctor with a troubled past meets the one woman who can bring him out of the shadows and into the light.
And then he kissed her…
Far from home and her noble relatives, Miss Caroline Huntington has been  injured in a fall from her horse. Called to her side, Alex Trentham knows he must assist her, though he has not practiced as a physician for a long while. Just to see so lovely a woman in a state of undress is a hard test of his self-control…