Release date: November 17, 2014

It's the season of second chances in this heartwarming, contemporary holiday romance where two single parents find each other—and another chance at love—in the most unexpected of places!

'Tis the night before Christmas…and businessman and single father Jason is scrambling to find the dollhouse of the season for his seven-year-old daughter Emily. But when he finally strikes gold at an obscure toy store, he's met with resistance—literally, as a beautiful woman named Leah is grabbing onto the dollhouse box from the other side of the aisle, determined to get the same Christmas present for her own daughter.

Desperate not to let the other win, Jason and Leah forge a pact: stay together until they find the same dollhouse at a different toy store. It sounds simple, but ten stores and many hours later, they still come up empty. They might not be finding another dollhouse, but they sure are finding a lot to talk about and, as their mutual attraction grows, the unlikely pair finds the greatest holiday gift of all—love.

Sweet. I think that's the perfect way to describe this novella. Sweet.
I won't go over what the blurb has already told you about Jason and Leah's Little Family Dollhouse dilemma because that does a great job of laying out their conflict. In the manner of romance novels, it's not a big conflict, but it does put them at odds—at least initially.
After the two join force to find another dollhouse, thus ensuring both of their seven-year-old daughters won't be disappointed Christmas Day, that's when the fun ensues. Okay, I say that tongue-in-cheek. In truth, I found Jason and Leah sweet, apart and as a couple.
Jason is as close to perfect as a father can be. There's almost nothing he won't do for his daughter as evidenced by his daring run when he chases a toy truck down a snowy street. And the same can be said of Leah, who is raising her daughter on her own when the father took a hike the minute she told him she was pregnant. The bum!
From the start, there is chemistry between the two. They're both young and attractive—and single. And the more time they spend together, chasing the ever-elusive dollhouse, the more their attraction to the other grows. Yes, there some trust issues they need to overcome (neither didn't trust the other won't abscond with the lone dollhouse and leave the other in the lurch) but learn to trust they do. There are some amusing, silly moments that had be chuckling and rolling my eyes at the same time. It's all so quintessentially Christmasy and heartwarming that it has us single people aching for someone special to cuddle up with this holiday season.
The story takes place over around twenty-four hours. There are one or two kisses. That's it. So if you're hoping for a torrid love scene or a juicy make-out session (as I was), you're going to be disappointed (as I was). So that's why, at the end of the day, sweet is the word to describe The Perfect Gift. It warmed my heart, put me in the Christmas mood, and at only $.99, it's a steal. Now I'm off to find a scorching-hot, holiday read. 😉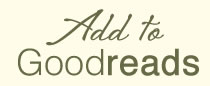 Reviewed by Beverley
Heat Level: Inspy