Comment to enter to win a print copy of your own!
While performing the greatest love story of all time, they discovered one of their own…

Cassie Taylor was just another acting student with big dreams at her prestigious performing arts college, then she met Ethan Holt. She was the good girl actress. He was the bad boy on campus. But one fated casting choice for Romeo and Juliet changed it all. Like the characters they were playing on stage, Cassie and Ethan's epic romance seemed destined. Until it ended in tragedy when he shattered her heart.

Now they've made it to Broadway where they're reunited as romantic leads once again, and their passionate scenes force them to confront the heartbreaking lows and pulse-pounding highs of their intense college affair. For Ethan, losing Cassie was his biggest regret, and he's determined to redeem himself. But for Cassie, even though Ethan was her first and only great love, he hurt her too much to ever be trusted again. The trouble is, working with him reminds her that people who rub each other the wrong way often make the best sparks. And when it comes to love, sometimes it's the things that aren't good for us that are the most irresistible.

Don't miss the intoxicating romance beloved by over two million fans online–a story that will captivate you and hold you breathless until the final page.

I first read Bad Romeo back in October in very short order. It's the kind of book that really pulls you in—at least at the beginning. I was immediately intrigued by the romantic history between the main characters Cassie Taylor and Ethan Holt. The big question, of course was, what happened?
Before I go on you probably need some background on a couple of my pet peeves. Number one is flashbacks. Sadly yes. I'm one of those readers who find that they halt the forward momentum of the story and the constant back and forth is often confusing (I did become quite confused at times). Second pet peeve is delayed lovemaking. Which is not to say I want my romantic leads to have sex right out of the gate. What I'm talking about is the natural unfolding of events, lovemaking included. So, unfortunately for me, Bad Romeo contained both of these plot elements. That said, I did enjoy many parts of the story. I just wish I'd loved it more.
As I said above, the first quarter of the book sucked me in. Completely. I read it in devouring mode. What I found completely refreshing and honest is how Ms. Rayven portrayed the Cassie of six years ago. Let's call her flashback Cassie. She felt like a real, down-to-earth teenage girl with all the teenage insecurities. Her desire for approval, to fit in, with her peers is almost painful to read. And the scene that immediately comes to mind is the one when she goes against her true feelings (and Ethan's) regarding the performance of a highly respected avant-garde theater troupe. When push comes to shove, she caves and throws Ethan under the bus because everyone else loved it.
"Miss Taylor? I haven't heard your opinion yet. What did you think?"
…
I don't want to look ignorant. I want to be accepted and say the right thing.
…
"Come on, Taylor," Holt says. "Tell them what you think."
…
"I thought it was amazing," I finally mutter. "Really incredible. I loved it."
 In that moment, my heart physically ached for her. While I hated her weakness, I loved her honest vulnerability. I could see—have seen—that played out in real life and that's why that scene struck such a chord in me. Now if you ask me about how open she leaves herself to Ethan, that's another story. It's not like I've never met that kind of desperateness in teenage girls before. I have. But there were a lot of times I wanted to say, Cassie, have some pride and walk away. He's just not worth it.
Ethan is a mix I'm still trying to understand. He's the reason I needed to digest the book for a week or so before I could give it a rating. I had this love/hate relationship with him. I loved the silent, brooding quality that is him. I loved the push and pull thing he has going with Cassie—to a certain degree. I didn't find him as genuine a character as Cassie. The fact that they don't actually have sex until 94% of the book didn't ring true to me. I didn't believe that he would delay that as long as he did despite her wanting to and despite his claims to being in a constant state of arousal when he's around her. And the way he ends things the first time… I still have no idea what his problem is. His actions don't make sense. Honestly, I don't blame her for wanting him out of her life.
As for the rest of the cast, they're an interesting bunch. Cassie's present day roommate and best friend Tristan, who is a mix of Japanese and Malaysian, is described as "the pinnacle of masculine perfection." When dealing with having to work with Ethan again, she depends on Tristan heavily. Then there's Ethan's sister, Elissa, who is generally operates as Ethan's stage manager. I'd say they have your typical sibling relationship; they argue and disagree but love each other fiercely. Tristan's father is not supportive of his decision to pursue and acting career (he wanted him to be a doctor) and that is a source of friction between them. There's also an old girlfriend who is alleged to be part of the root cause of why Ethan is the way he is. While I understand how old relationships can shape how one deals with future relationships, I had a hard time buying that's why Ethan treated Cassie the way he did.
Oh, and another thing, Cassie is a smoker. I found that really weird. Maybe it's because I'm an ardent non-smoker or because I'm not used to reading about lead characters who smoke, but it did give me pause. While reading book, all I kept praying was that she would quit. I'm still waiting…
In finale, I want to say this book isn't a lightweight. It's got considerable heft at 417 pages. And at the end of a book this long I expect some kind of resolution. Even if it's momentary. That ended up not to be the case here. The book ends as if mid-scene—a knock on the door. You can even call it a cliffhanger. I'm not going to lie, I growled. I was not a happy camper. Which is how I came to a rating of 3 stars. The writing is great and the premise is fantastic. Where it fell short for me was the things I listed above. But if you don't have any issues with the same things I did, Bad Romeo is a book you will probably enjoy very much. Broken Juliet, the final book in the two book series, releases April 28, 2015. I'm still trying to decide (torn) whether I want to see Cassie and Ethan's romance through to the end.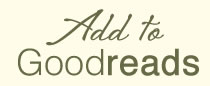 Reviewed by Bev
Heat Level: Sensual

**US residents only